Pyzel Phantom - BGS Bali
Pyzel Phantom
Pyzel Phantom
Description


The Phantom is a Step-down version of John John Florences current favorite model, the Ghost. When the Ghost was first released we had no idea that its unique design would come to be embraced by so many people in so many different types of waves. We kept hearing that it worked best in waves shoulder-high and up.
Taking this feedback we made a step-down board that would bring that same feel to the head-high and under days that make up most of our daily surf sessions. The Phantom is a squashed down version of the Ghost, souped up, with added volume, great for your everyday sessions in less than epic conditions.
We left the same Ghost rocker but added more single concave to flatten it out through the center, which helps to create speed and flow without taking away from the overall performance or feel of the original design. We added width in the tail and nose to create a more parallel, fuller outline that helps you maintain speed through slower sections and tight turns.
The rails are full but not chunky, giving you more floatation and speed without taking away the sensitivity that we all love in our boards. The Phantom is best in waist-high to slightly overhead waves of all types. It's your daily driver with a high performance edge!
Size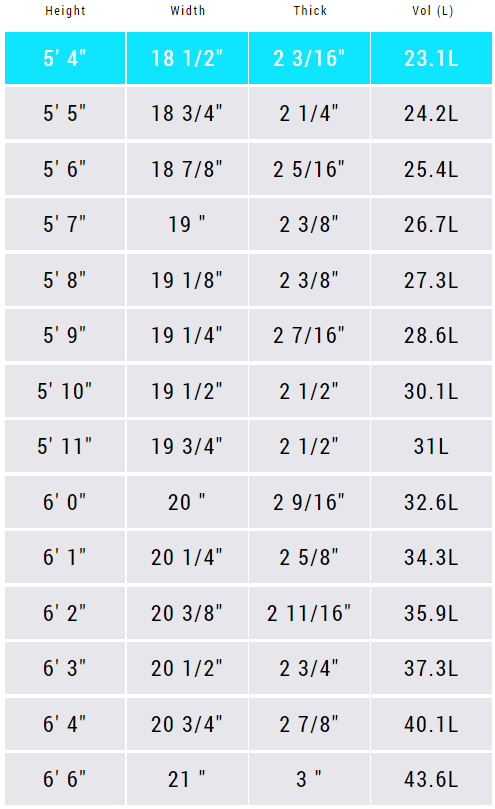 Delivery policy
Shipping

We do ship to Indonesia and worldwide.

For Indonesia, we use JNT/JNE One Day Express Delivery*.

For worldwide, we use FeDex Express Premium*.

Please note that for Surfboards shipment price vary depends on boards dimension, and destination. For Surfboards, please contact us before placing an order


Returns & Exchanges Policy
Because of the wide range of products we host at our store we ask that customer worried about returns can contact us directly before purchasing your goods.

You can message us directly via Messenger App on the website or call us at +62 878 61813103. We are happy to answer any questions about specific goods being shipped to worldwide locations.

In general our return policy is:100% Satisfaction guarantee. We are happy to refund of replace any goods once arrived if they are found to not be exactly as ordered.

Contact us through this page and we will assist you to do refund/return. All we ask is that you pay return postage and duties (if any) on your purchase. Please return your goods with original labeling and packaging unworn/unused, in the condition you received it.

We have the rights to decline your request if we found your goods arrived without original labeling and packaging, already worn/used, and not in the condition you received.