Pyzel Radius Surfboards - BGS Bali Best Surf Shop
Pyzel Radius
Pyzel Radius
Description
Overview
The 2018 Radius is the latest incarnation of our top high performance design, the Bastard, John John Florence's go-to board during his run at the World Title in 2016.
Jon Pyzel and John John have refined the design even further over the last year and not only does John John love it, but it was chosen by Jordy Smith as his favourite board and the 2017 STAB IN THE DARK event winner!
Designed to be ridden fast and loose in above average to great surf, the Radius has a smooth, medium/high bottom rocker for easy turning and a single concave to add lift and drive. The gentle hip in the outline keeps it lively and sharp, while adding drive.
Proven in everything from the beach breaks of Rio and France, the point waves of J Bay and Trestles, and the reefs of the South Pacific and Indonesia, it feels best in surf with a little curve on the face, and just keeps getting better as it gets into more juice.
The Radius is as high performance as we go, so not the best choice for beginners, but if you are looking to elevate your surfing up another level this board will get you there.
CONSTRUCTION:
 PU, EPOXY
Size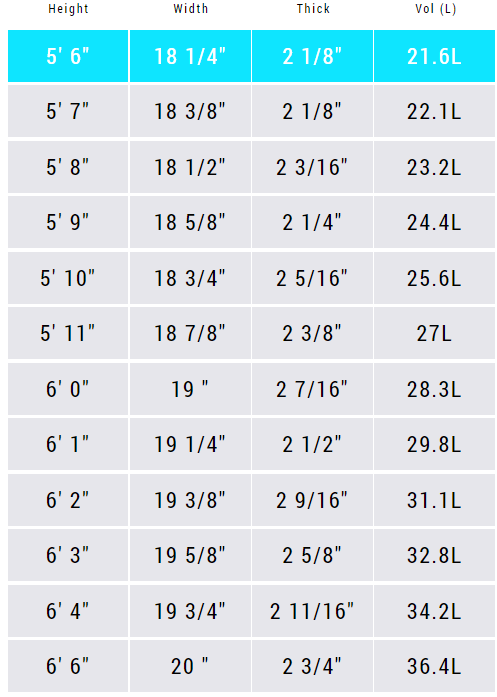 Delivery policy
Shipping

We do ship to Indonesia and worldwide.

For Indonesia, we use JNT/JNE One Day Express Delivery*.

For worldwide, we use FeDex Express Premium*.

Please note that for Surfboards shipment price vary depends on boards dimension, and destination. For Surfboards, please contact us before placing an order


Returns & Exchanges Policy
Because of the wide range of products we host at our store we ask that customer worried about returns can contact us directly before purchasing your goods.

You can message us directly via Messenger App on the website or call us at +62 878 61813103. We are happy to answer any questions about specific goods being shipped to worldwide locations.

In general our return policy is:100% Satisfaction guarantee. We are happy to refund of replace any goods once arrived if they are found to not be exactly as ordered.

Contact us through this page and we will assist you to do refund/return. All we ask is that you pay return postage and duties (if any) on your purchase. Please return your goods with original labeling and packaging unworn/unused, in the condition you received it.

We have the rights to decline your request if we found your goods arrived without original labeling and packaging, already worn/used, and not in the condition you received.