Pyzel Astro - BGS Bali Best Surf Shop
Pyzel Astro Pop
Pyzel Astro Pop
Description
You want to go fast? We've got the Funformance™ design that will give you another reason to get into the water all summer long. The Astro Pop is designed to give you some extra spark and easy paddle in weaker, slower waves, while still keeping a performance edge and super fun to ride in good surf.
Built off of the Astro, the retro fish we've been making for years, the Astro Pop has a more pulled in nose and tail, with a little wing to help pull in the last 4 inches of the tail which creates a lot of curve in the outline, adding maneuverability without sacrificing any speed.
The bottom has a deep double concave running through to vee off the tail which makes the board get up on top of the water in even slower, weaker waves and still easily tip over onto the rail at high speeds. A mild beak nose helps keep the thickness up into the nose, but it's not overly chunky, more like a daily driver type board but with easy paddling aided by the flatter entry rocker.
We recommend the Astro Pop as a quad, for speed, but it comes stock with a 5-fin setup to maximize versatility. Ride it short as you want (mine is 5'5) and about ¾'' to 1'' wider, with a thickness that gives you a bit more volume than your everyday shortboard.
Size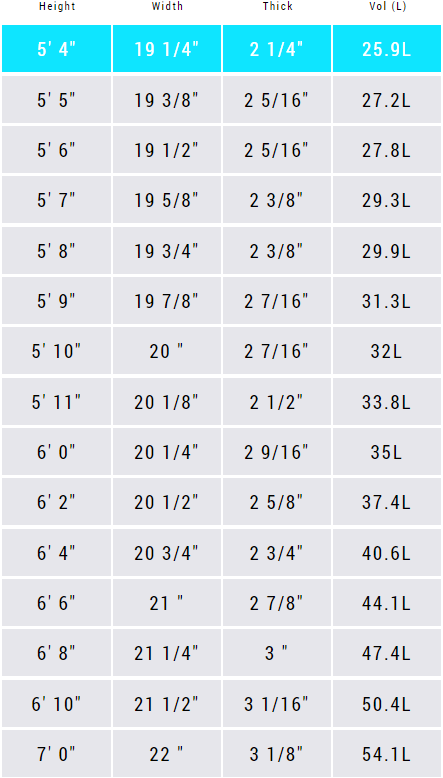 Delivery policy
Shipping

We do ship to Indonesia and worldwide.

For Indonesia, we use JNT/JNE One Day Express Delivery*.

For worldwide, we use FeDex Express Premium*.

Please note that for Surfboards shipment price vary depends on boards dimension, and destination. For Surfboards, please contact us before placing an order


Returns & Exchanges Policy
Because of the wide range of products we host at our store we ask that customer worried about returns can contact us directly before purchasing your goods.

You can message us directly via Messenger App on the website or call us at +62 878 61813103. We are happy to answer any questions about specific goods being shipped to worldwide locations.

In general our return policy is:100% Satisfaction guarantee. We are happy to refund of replace any goods once arrived if they are found to not be exactly as ordered.

Contact us through this page and we will assist you to do refund/return. All we ask is that you pay return postage and duties (if any) on your purchase. Please return your goods with original labeling and packaging unworn/unused, in the condition you received it.

We have the rights to decline your request if we found your goods arrived without original labeling and packaging, already worn/used, and not in the condition you received.