BGS GUIDE - BEST PLACES TO DRINK, EAT & SURF IN THE BUKIT
BGS GUIDE - BEST PLACES TO DRINK, EAT & SURF IN THE BUKIT
Here at BGS Bali we are very fortunate to work with amazing people and partners who make up our extended BGS familia! Indonesia can be a crazy place, check in here to see who we suggest and who we work with everyday.
Our friends at Dawn Patrol Bali are an awesome group of fun-loving surf instructors and guides who make learning to surf a blast. They have an approachable and professional rapport which puts anyone at ease, especially those daunted by the thought of learning to surf.Based at Balangan beach, the Dawn Patrol surf school offers beginner & progressive surf lessons at breaks appropriate for learning, while their famed surf trips cater to intermediate and advanced surfers seeking authentic Indonesian surf adventures.Besides their infectious enthusiasm and passion for surfing the people of Dawn Patrol are experienced and accommodating. They strive to go above and beyond in providing their clients with unparalleled service and a lifetime experience. Read a couple of their reviews and you will have an understanding why we think so highly of them!  

Bukit Sausage is known for its incredible homemade sausages and being that they are probably delicious (I am a vegetarian) I can tell you that this place is MORE than great sausages as everything else on the menu is sensational!What makes this quaint place a hidden gem is part ambiance - jazz music, an intimate setting, and a location off the busy main road - and part homemade food prepared with care and love. Everything is made from scratch . . . mustards, pickles, jams, bread, cheesecake . . . and with locally sourced ingredients.Go once and you will be back for breakfast, lunch and dinner. It's one of our favorite places to eat and we cannot say enough good things about it!!!!Get a taste of Bukit's creative and healthy options at BGS where we serve their artisan salads. BGS salad jars are made from fresh veggies, legumes and nutritious super grains.

The creative and talented baking genius of U1 Bakery is Yuanita. She is a trained pastry chef with refined skill and incredible ability to make any delicacy you imagine and probably exceed your expectations. Yuan makes great efforts to bake gluten free options and use alternative ingredients to cater to her clients dietary requirements.At BGS you can indulge yourself with one of Yuan's special treats, we recommend the crowd favorite our own Grandma Cookies (chocolate chip and sea salt) with our double shot cappuccino. Other sweet treats and desserts are a rotation of Peanut Butter Bar, Cake in a Jar and feature cookies.

BGS is known for serving strong, full flavoured coffee, arguably the best cup of coffee in the bukit. As you walk through the door in the morning you will be greeted with the delicious scent of freshly ground and brewed coffee. Extracted with care, experience and plenty of love our baristas (and baristas in training) make a delicious tasting coffee that will quicken more than your heart.We exclusively serve Mandailing Estate Coffee beans sourced from the premium coffee region of Sumatra. Mandailing Coffee has a unique signature taste, due to the subtle combination of the volcanic soil only found in the area and the humid jungle climate. The beans are roasted here in Bali and delivered within weeks to us ensuring the out most freshness and a beautiful cup of coffee.

Let's work together.
If you are a blogger, adventurer, influencer, dog lover, coffee addict, or whoever you are.
Let's join the community of awesomeness!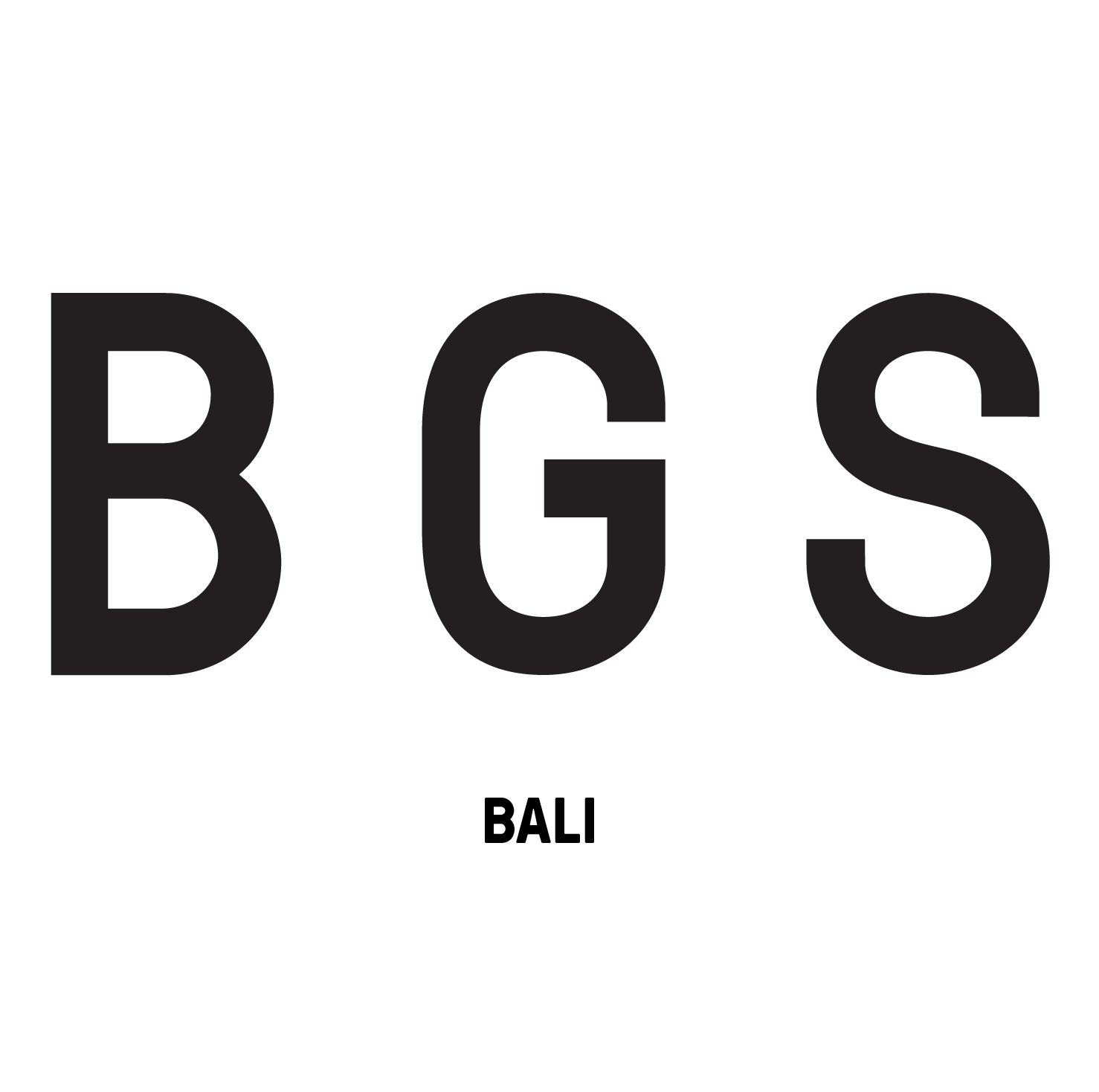 Reach us at
p: +62 878 6181 3103
Uluwatu St No.77, Ungasan, South Kuta, Badung Regency, Bali 80361

Munduk Catu St No.1, Canggu, Kec. Kuta Utara, Kabupaten Badung, Bali 80361